External Gear Pump 3"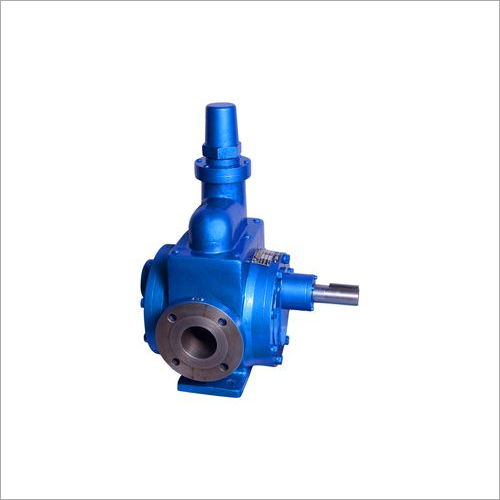 External Gear Pump 3"
Price And Quantity
Product Specifications
Transfer, Circulation, Loading-Unloading

1 1/2" BSP to 6" BSP
External Gear Pump

120 LPM
C I, Cast Steel, SS304, SS316, Monel

Gear Pump
Gland Packing / Mechanical Seal
Product Description
Dhara Pumps offers high quality External Rotary Gear Pumps for high flow & pressure applications. These pumps are commonly used for loading & unloading of viscous liquid, transfer & filteration application.

Other Details:
Pump available from size 11/2" to 6".
Pumps available in C I, Cast Steel, SS304, SS316, Monel
Capacity: 120 lpm to 2300 lpm
Sealing : Gland Packing/ Mechanical Seal
Pump Provided with inbuild relief valve
Useful for low to high viscocity liquid transfer
High Temperature: can be used for pumping hot liquid upto 1800 C.

Technical Specification:
No

Pump Model

MAXIMUM CAPACITY IN LPM AT 0 PSI

NOZEL SIZE

RPM

PRESSURE Vs. H.P. TABLE (PRESSURE IN PSI)

SUCTION

DELIVERY

50

100

250

500

1

DP 100

120

1 1/2"

1 1/2"

1440

2.0

3.0

5.0

10.0

2

DP 200

235

2"

2"

1440

3.0

5.0

12.5

25.0

3

DP 350

375

2 1/2"

2 1/2"

1440

5.0

10.0

25.0




4

DP 500

550

3"

3"

1440

7.5

15.0

30.0




5

DP 700

750

3"

3"

1440

12.5

20.0

50.0




6

DP 1000

1100

4"

4"

960

15.5

30.0







7

DP 1500

1600

4"

4"

960

25.3

60.0







8

DP 2000

2100

6"

6"

960

30.5

75.0